Traverse City, MI, December 3rd, 2015 —- Sufferers of achy and fatigued muscles may have a new and unique dietary supplement option to help them recover more quickly. In a recently published clinical study in the Journal of the International Society of Sports Nutrition researchers from Texas A&M University® shed light on the benefits of Montmorency Tart Cherry Powder supplementation for exercise recovery. A short-term dose helped to accelerate recovery from muscle soreness, slow strength decline during recovery, and lessen markers of muscle catabolism in resistance-trained individuals.
Led by Dr. Richard Kreider from the Department of Health and Kinesiology, Exercise and Sport Nutrition Laboratory, in College Station, TX the research team used a wellestablished double-blind, placebo-controlled testing method to examine if short-term ingestion of a powdered tart cherry supplement, prior to, and following intense resistance-exercise alleviates muscle soreness and recovery from strength loss.
The study looked at healthy, resistance-trained men and matched them based on relative maximal back squat strength, age, body weight and fat free mass. The subjects were then assigned, in a double-blind manner, capsules containing 480mg of powdered Montmorency Tart cherries (as CherryPURE®) or a placebo.
The study reports those taking the tart cherry supplement reported a significant decrease in post-workout muscle soreness compared to the placebo group. Blood tests also revealed significantly attenuated post-workout markers of protein catabolism, indicating muscle recovery benefits following exercise in the tart cherry supplement group.
The Texas A&M study adds another chapter to the growing body of evidence for describing the beneficial use of tart cherries in post-exercise recovery.
For additional information about other studies please visit the Cherry Marketing Institute's (CMI) website at www.choosecherries.com
CMI is a not-for-profit organization funded by the North American tart cherry growers and processors. CMI's mission is to increase market expansion, product development and research.
This study was funded by the Anderson Global Group, LLC (Irvine, CA, USA) and Shoreline Fruit, LLC (Traverse City, MI, USA) through an unrestricted research grant to Texas A&M University. All researchers involved independently collected, analyzed, and interpreted the results from this study and have no financial interests concerning the outcome of this investigation. The results from this study do not constitute endorsement by the authors and/or the institution concerning the nutrients investigated.

CherryPURE® Montmorency Tart Cherry Powder is the premier tart cherry powder available in the nutraceutical marketplace and the only cherry ingredient backed by multiple human clinical studies. Built upon the health benefits inherent to phytonutrients, CherryPURE® is produced using proprietary processing technology that starts with cherries carefully harvested in the USA and utilizes methods to protect the rich phytonutrient levels of each individual cherry. It takes more than 100 pounds of fresh Montmorency tart cherries to produce a single kilogram of CherryPURE® Montmorency Tart Cherry Powder.

Anderson Global Group offers a distinct portfolio of premium nutraceutical and functional food ingredients. Founded in 2009, we have distinguished our company by delivering superior ingredients, applying best-in-class processing technologies and supporting unique ingredient claims with compelling scientific research. This perpetual drive towards innovation is the platform for our brand partners to stand above the competition. Anderson Global Group is a privately held company headquartered in Irvine, California.
For more information about CherryPURE® and our entire portfolio of quality ingredients, visit us at www.andersonglobalgroup.com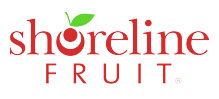 Shoreline Fruit, LLC is a vertically integrated grower, processor, and marketer of premium cherry products and other dried fruits. Locally owned and headquartered in Traverse City, Michigan, Shoreline is one of the world's largest producers of dried tart cherries and cherry concentrate. Shoreline also offers a broad selection of other premium dried fruits and tart cherry-based nutraceutical products to consumers under their Cherry Bay Orchards® and CherryPURE® brand names to retail and specialty food marketers and distributors worldwide. From orchard to table, Shoreline Fruit is committed to quality, innovation, and sustainability. For more information about Shoreline's products and services, please visit www.shorelinefruit.com
Media Contact
John Jarmul
Anderson Global Group
P. 917.747.4877
johnj@andersonglobalgroup.com
Ingredient Sales Contact
Steve Prancevic
Anderson Global Group
P. 949.502.4770
stevep@andersonglobalgroup.com
2030 Main Street, Suite 430
Irvine, CA 92614
http://andersonglobalgroup.com/products/cherrypure.php